YS Tang
Classical Guitarist
---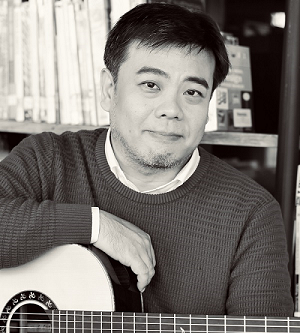 A scholarships recipient from Del Mar College, Texas A&M University-Corpus Christi, and Texas Tech University School of Music, where he received his teaching assistantship, Mr. Tang has a Master's degree in Music performance.
Teaching engagement
Formerly an adjunct lecturer at Malaysian Institute of Art music department, Mr. Tang is currently an adjunt lecturer of UiTM and he also accepts music major students in Malaysian Institute of Art as well as private students.

Mr. Tang emphasizes the importance of the traditional etudes or studies in his teaching principle, in which working on an etude for a specific technique is compulsory along with one or two repertoire (also early music repertoire when a student has the capacity), progressively.

In addition to regular lessons, Mr. Tang conduct public seminars and lecture recital and various classical guitar related topics.

What's On Lessons with Me
Performance and Outreach

Solo Recital KL, 2019
Mr. Tang performs regularly and is also actively engaging in classical music outreach programs with VerSeS. Mr. Tang works closely with VerSeS – KL Madrigal Singers to promote classical music / operatic arias / art songs / madrigals to the general public, especially to younger audience.
Song Around the World Series:
Introduction to songs / dance music from around the world, from Arias, Lieder, Chansons, to folk songs, to solo guitar music.





My Songe Booke Series:
Introduction to Early Music of John Dowland's lute songs, presented in lute solos format (transcribed to the guitar), singer solo with guitar accompaniment, and 4 part madrigal with guitar accompaniment format.